Stephanie, HR & Managementassistent
"Continuing to learn and evolve is ingrained."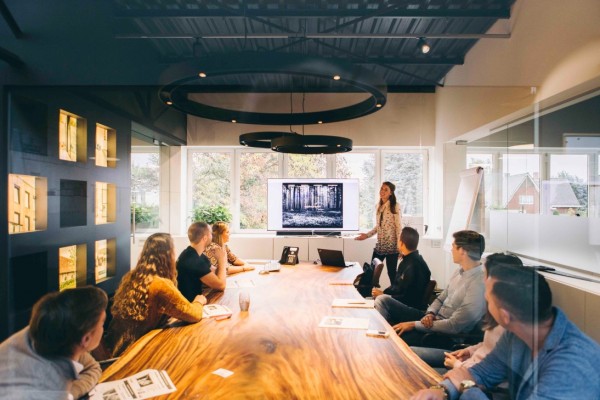 - "Like every company, we have a budget for training. We use it all every year. And always as a result of requests from our craftsmen. Continuing to learn and evolve is ingrained" Says Stéphanie Deltour. As HR manager and management assistant she is the link between the craftsmen and management.
---

Stéphanie was an employment agency consultant for five years. Social legislation and recruitment are her areas of expertise. "But I'd reached my limit. I wasn't learning anything new."
Enter Woodstoxx. Here she is the administrative do-it-all. Recruitment, wages, setting up the Woodstoxx Academy and enciting enthusiasm from colleagues for the staff weekend: Stéphanie is at home in every aspect.
"- Those who join immediately realise the growth opportunities. That has a motivating effect"
It's been full-on at Woodstoxx in the last few years. Growth has been rapid and thanks to Stéphanie there is a clear structure in place to guide the growing number of employees. "This is how we apply a sustainable career policy. Everyone knows from the start what is expected of them, what the growth opportunities are and what the rewards are. Everything is transparent. That clarity is motivating."

Ensuring a good working atmosphere is just part of Stéphanie's working day. She's also on hand to help management. To look into a possible electric charging station for example. But equally to organise weekly consultation meetings. "Every day is different. And if I have a question, there is always someone around with the right answer. We help each other." Or as Robert Waseige would put it: 'The atmosphere is good'.
- Woodstoxx
Who: Stéphanie Deltour
Age: 30
Role: HR & management assistant
Quote: "I work with men: they say it as it is. Rather that than skirt around the issue."