MOODSTOXX Experience - The future of selling real estate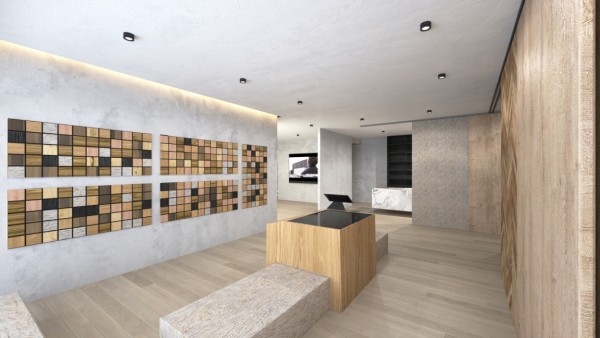 MOODSTOXX Experience - the future of selling real estate
Innovative sales methods and 'day-after-tomorrow' technologies in real estate. That is what it was all about last Tuesday on the occasion of the event 'The Future of selling real Estate.' For each of the participants, it was undoubtedly a day of positive experiences, insights in new technologies and plenty of brainfood.
At Woodstoxx we also help project developers or real estate agents to maximise Customer Experience. The practical and innovative VR application 'MOODSTOXX' creates an excellent customer experience in which inspiration and experience are a priority. Our wood products are virtually and directly integrated in your real estate development. This makes the choice of the end consumers easier in an inspirational way.
The 'MOODSTOXX' application is set up in our experience centres in Gent and Menen and will soon also be available through an online web configurator. End consumers can draw inspiration from our website, save their favourite types of wood and subsequently render these online in their future home, right from their sofa or in our showroom. Completely personalised. Because that is what it is all about, isn't it?
Nanopixel is our preferred partner to maximize customer experience. The 'My Designer' platform connects all players of the construction process by a virtual experience.
Together we lift the customer experience to a higher level.
#proptech #newsales #futureofrealestate #inspiration #intelligenceofthefuture #salesteam2.0 #greatcustomerexperiences #digitalchangestheworld
Also check out the following topics