About us
We bring the warmth of wood in an innovative way to your project.
Woodstoxx stands for own production and fitting of parquet floor, wood terrace, facade and wall claddings. We are in control from stem to finished product, with a preference for FSC® or PEFC labelled wood.
Every building project contains decorative wood, we at Woodstoxx are firmly convinced of this. Our various companies therefore offer an answer to every wood demand, for every project. In our experience centres in Antwerp, Menin and Ghent, we welcome private clients as well as architects or project developers. We continuously try to advise and assist them in making the right choices for their plans. Woodstoxx can count on a team of 35 own installers and a reinforcement of 120 independent installers. Giant, large or small projects, we think mainly in terms of successful projects. Our wooden realisations are brought to you with knowledge, passion and Belgian craftsmanship. Our employees have years of expertise in this sector.
Woodstoxx, that's more than one company! Woodstoxx, Belgiqa and Unicus have grown into thriving autonomous companies with a focus on craftsmanship, innovation and sustainability. The greatest common denominator between our three companies is of course wood. Woodstoxx was founded in 2007 by Grégory Minne and Robbert Desmet, with as core business the sale and installation of (real) wooden floors, wooden terraces and wooden walls and facades. Over the past few years, we have grown considerably in the B2B project market, assisting construction companies and architects in the realisation of wooden floors, facades and walls.
Anker
[suppliers of nature]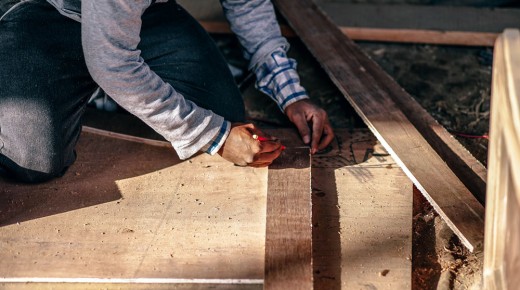 Woodstoxx Signature
Woodstoxx focuses strongly on the quality and experience value of wood. At Woodstoxx we provide a total solution tailored to the needs of our customers. At Woodstoxx you will hear the word 'crafts' a lot. Craftsmanship refers to our craftsmanship, where we strongly focus on the quality and experience value of wood. The strength of Woodstoxx lies in the efficient approach of each project and the flawless realisation of high quality, an aspect that appeals to architects and interior designers.
Whether you're talking about installing a terrace, herringbone style parquet flooring, or the construction of a facade, the Woodstoxx Signature is the class that a realisation radiates, thanks to our craftsmen. We strive to deliver topnotch projects, bringing wood with craftsmanship, with an eye for all details. Straight planks, clean joints, equal lengths and beautiful transitions. In short, no mistakes in our work. Because you recognise real craftsmanship in the details and finishing.
Placement Service
At Woodstoxx we have an internal design office consisting of a cell of nine specialised project leaders. We manage our own placement team from Woodstoxx in Menen, the core of Woodstoxx. Thanks to our many years of experience and knowledge of our profession, we are quick on the ball to support our 30 installers. After all, good internal communication is at the basis of a pleasant feeling on the part of the client and contractor. At Woodstoxx our teams are split up in either interior or exterior projects. In this way we increase our project involvement and respond to the smallest details.
Woodstoxx has several installation teams that work daily to guarantee you a perfect result. Our installation teams are supported by project managers who come to carry out a detailed on-site survey, brief their teams and are always at your disposal. Efficiency and punctuality characterise our service.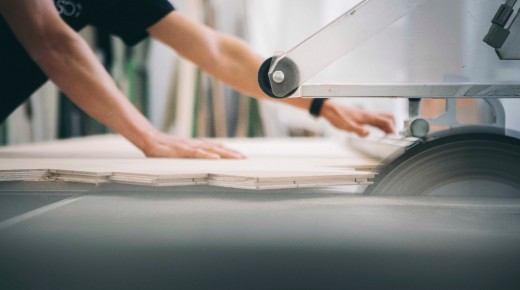 Internal Production
In order to meet the customer's demand, we go far. At Woodstoxx we count on our production department to deliver the right product. We do not only handle parquet. Outdoor products are also given an extra protective layer here, if necessary. Our facade and terrace collection can be treated fire retardant by means of an autoclave treatment. This involves impregnating the wood in a vacuum environment with salt-based fire-resistant products.
Sustainabilty
Woodstoxx is concerned about the environment. Logical too: nature is our business. Without nature we are nowhere. So we absolutely want to take care of it. That's why at Woodstoxx we do sustainable business. Sustainable forest management is the most important pillar within Woodstoxx, because after all, we offer products from nature, we are Suppliers of Nature. In addition, we continue to look for solutions to suppress our ecological footprint as much as possible.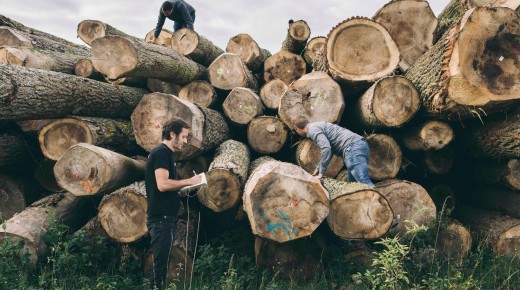 FSC® & PEFC labelled wood
We obtained FSC® and PEFC certificates in 2016. These labels guarantee that the wood purchased comes from a sustainably managed forest. Among other things, the economic, social and environmental aspects are taken into account. The FSC® and PEFC promote forest management that is ecologically responsible, has a social dimension and is economically feasible. Ask for our FSC® or PEFC certified range, which varies according to availability..
PEFC: License number PEFC/07-32-356 | Certificate number BE16/819942401
FSC®: License number FSC®-C129924 | Certificate number SGSCH-COC-041084
Electric cars and hybrid cars
At woodstoxx we invest in sustainable transport for our employees. Our fleet consists of fully electric cars and hybdride cars. We therefore offer our employees the opportunity to recharge their cars in our car park thanks to our loading bollards.
Planting trees
In addition, Woodstoxx plants 1 hectare of forest each year. We do this together with our employees, customers and suppliers. In 2019, with 450 sympathetic helpers, we planted about 4,000 trees last Sunday. With man and power, young and old, we gave the very best of ourselves.
Solar panels @ Woodstoxx
At our head office in Menen. we enjoy green energy thanks to the solar panels on our roofs. These solar panels help us to generate 50% green energy on our total energy consumption, something we are very proud of.
Honeybeez @ Woodstoxx
Woodstoxx got reinforcements there! Beekeepers Honeybeez placed two hives in the backyard of Woodstoxx. This is how we started to welcome 100,000 hard workers. Every year an average of one fifth of the bee colonies in Belgium disappears. However, the welfare of these animals is closely linked to ours and so we have every interest in giving them a helping hand. These hives are another step in the right direction.
Anker