About us
We bring the warmth of wood in an innovative way to your project.
Woodstoxx stands for own production and fitting of parquet floor, wood terrace, facade and wall claddings. We are in control from stem to finished product, with a preference for FSC or PEFC labelled wood.
Whether the project be large or small, we think in terms of successful projects.
Woodstoxx places great emphasis on the quality and amenity value of wood. Woodstoxx' strength lies in the efficient approach to every project, an aspect that appeals to architects and interior designers. Our design office is made up of a cell of nine specialized project managers. As such we maintain close control in our ability to support the 40 installers. Interestingly, Woodstoxx makes a division between interior and exterior projects.
This way we increase our project involvement and respond to the smallest details. A weekly internal meeting runs through all current projects, an important time for exchange of knowledge. After all, effective internal communication provides a sense of confidence for both the client and the contractor. Woodstoxx is not a run of the mill kind of business, it is a company with shared responsibility, one with a mission that is supported by all employees.
We will go far to meet the customer's requirement.
In doing so, we at Woodstoxx rely on our production department to deliver the right product. And its not just parquet that we treat.
Outdoor products, where necessary, will also be given an extra layer of protection. Our façade and terrace collection can be treated with a fire-retardant by means of autoclaving.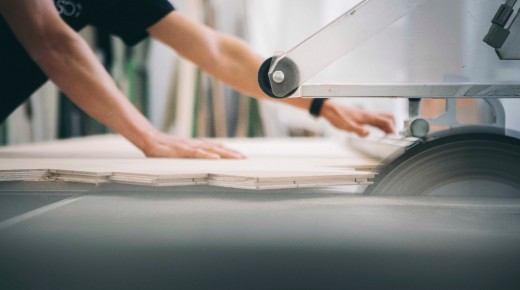 The wood is thereby impregnated in a vacuum environment with fire-resistant products based on salts.
Our Domino collection can also be finished with a water-repellent product that prevents leaching. In this way we are able to provide a 10-year guarantee on the treatment. It is also possible to treat external wood with a pigmented oil or opaque paint.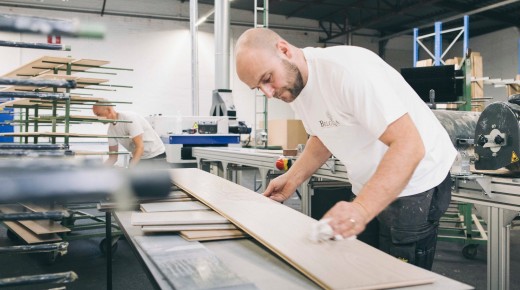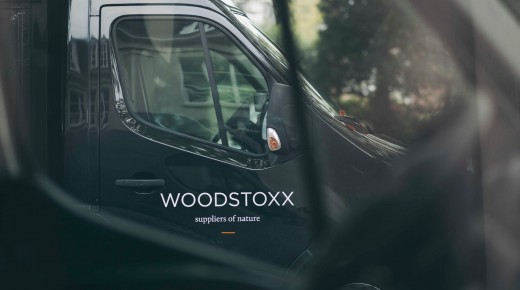 Woodstoxx has a number of fitting teams who are on the go every day to guarantee you a perfect result. Our fitting teams are supported by project managers who conduct a detailed on site measurement, brief their teams about it and are always at your disposal. Efficiency and punctuality characterize our service.