Multilayer Parquet Belgiqa Royal Bois Gris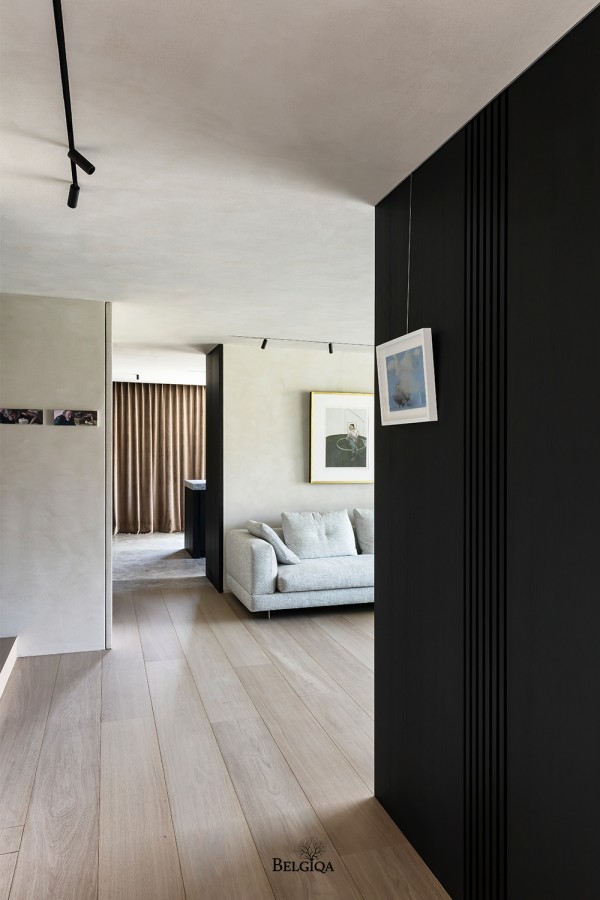 The interior designer Nathalie Sigiez was concerned with much more than just aesthetics when furnishing this villa. Taking into account the busy daily life of the residents, the main objective was to create tranquillity in the interior.
The large windows and the adjoining terrace ensure, as it were, a seamless transition with the garden. All the pipes, technology and wiring were neatly hidden behind a layer of clay plaster and Nathalie Sigiez also wanted the parquet to look as 'clean' as possible. The Belgiqa Royal Bois Gris with U-joint in planks of 30cm wide was chosen for this. The result is effectively a true oasis of tranquillity. Mission accomplished!
Photography: Piet Albert Goethals