Fassade
Unlocking new value — That is exactly what FASSADE does. Woodstoxx developed this brand-new collection of timber cladding in response to demand from architects. We realised some time ago that there clearly was a market for a cladding system that met consumer requirements in terms of aesthetics and durability, as well as quality and fire resistance. A system that ticked all these boxes, just like Fassade.
Take a look at this surprising new collection, consisting of two types of timber – Abechi and Pina – that are each available in 12 profiles and 10 colours.
Pick your profile
We really mean it when we say that Fassade has something for everyone. With 12 different vertical profiles, the collection offers a wide range of opportunities, ensuring that consumers will always find something that suits their taste and style. From a lovely rustic profile to an ultramodern look. What's more, all the designs are patented.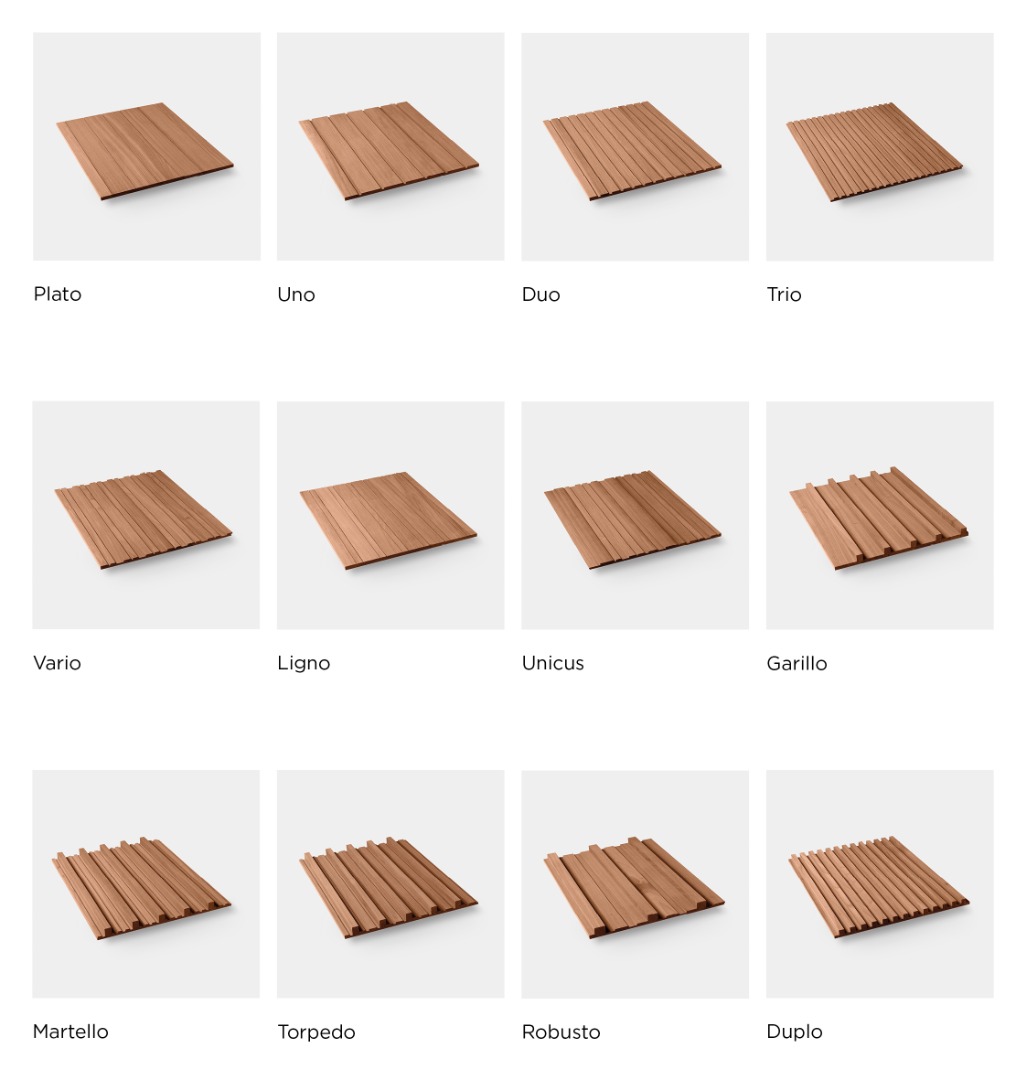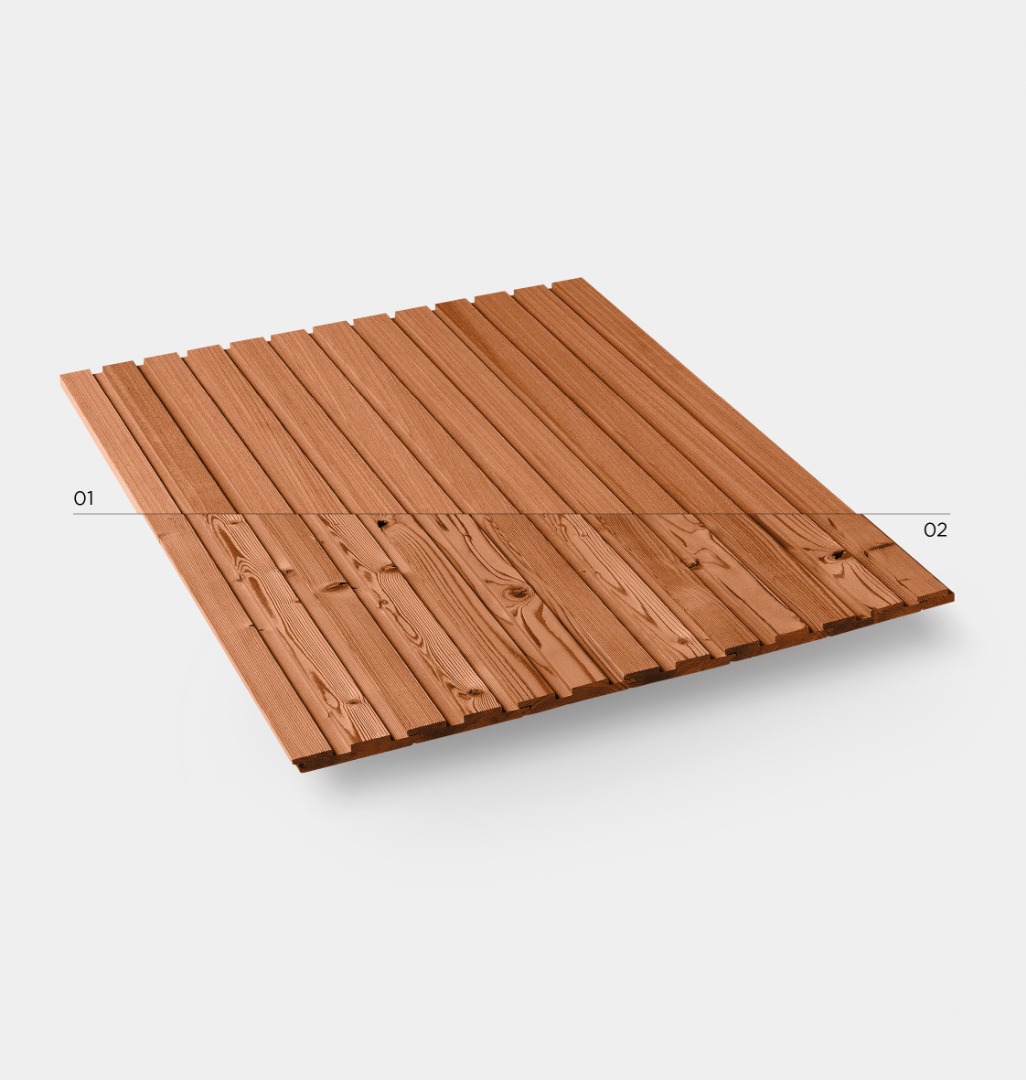 Pick your wood
ABECHI
Abechi est une essence de bois africaine à croissance rapide, qui bénéficie de la classe de durabilité deux grâce à un traitement thermique. En plus de cela, nous lui appliquons un procédé de préservation Duricoat®, ce qui donne un bois de façade très résistant capable de résister sans problème aux intempéries.
PINA
Pina is a fast-growing and distinctive type of wood, belonging to durability class 2 after thermal modification. We also apply the Duricoat® preservation process to Pina, to make the cladding more scratch-resistant and ensure it looks its best.
Pick your colour
Greys, earthy colours, or unfinished wood? In addition to 12 different profiles, Woodstoxx has also come up with 10 superb colours. Depending on the project and whether you want the wood to retain its colour or prefer a more weathered look, our team will gladly advise you on which colour finish is the most suitable.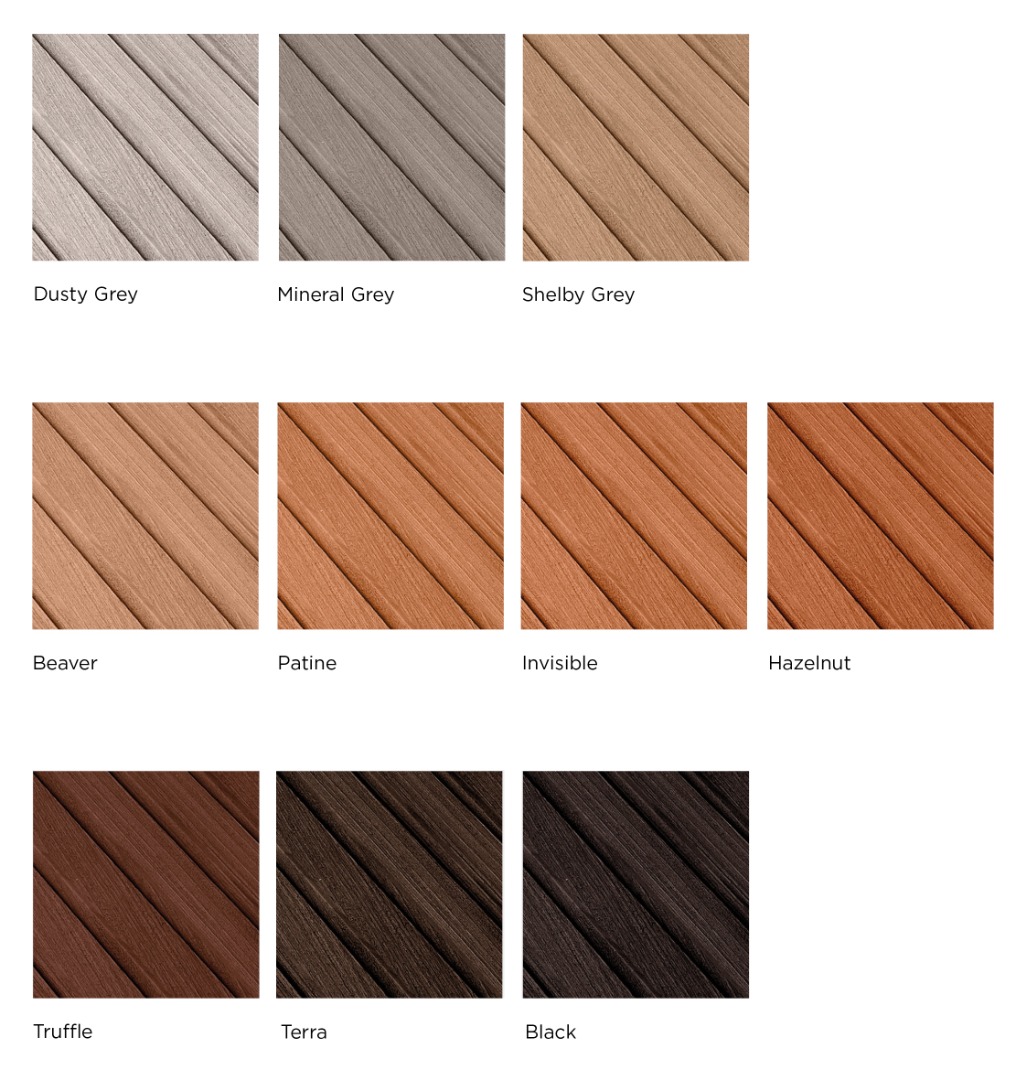 Make an appointment for an architect's box
Make an appointment and come and fill your own architect's box in one of our showrooms. We will be happy to explain Fassade to you and advise you on the selection of samples.
Fassade x Domino
In our experience, Domino looks good with Fassade, if you're looking for a great style pairing. Combine the free-standing Domino beams with our Fassade profiles for an original, stylish look. Finger-jointed, laminated or solid wood... There's much more to Domino beams than meets the eye. The various finishes and wood type ensure that simple beams can also offer a wide range of very different solutions.
Domino is synonymous with customisation. This type of façade cladding can be used in various ways, adding to its versatility. Time to think about what you want and what would be the best match for your project. Our sales team will gladly assist you.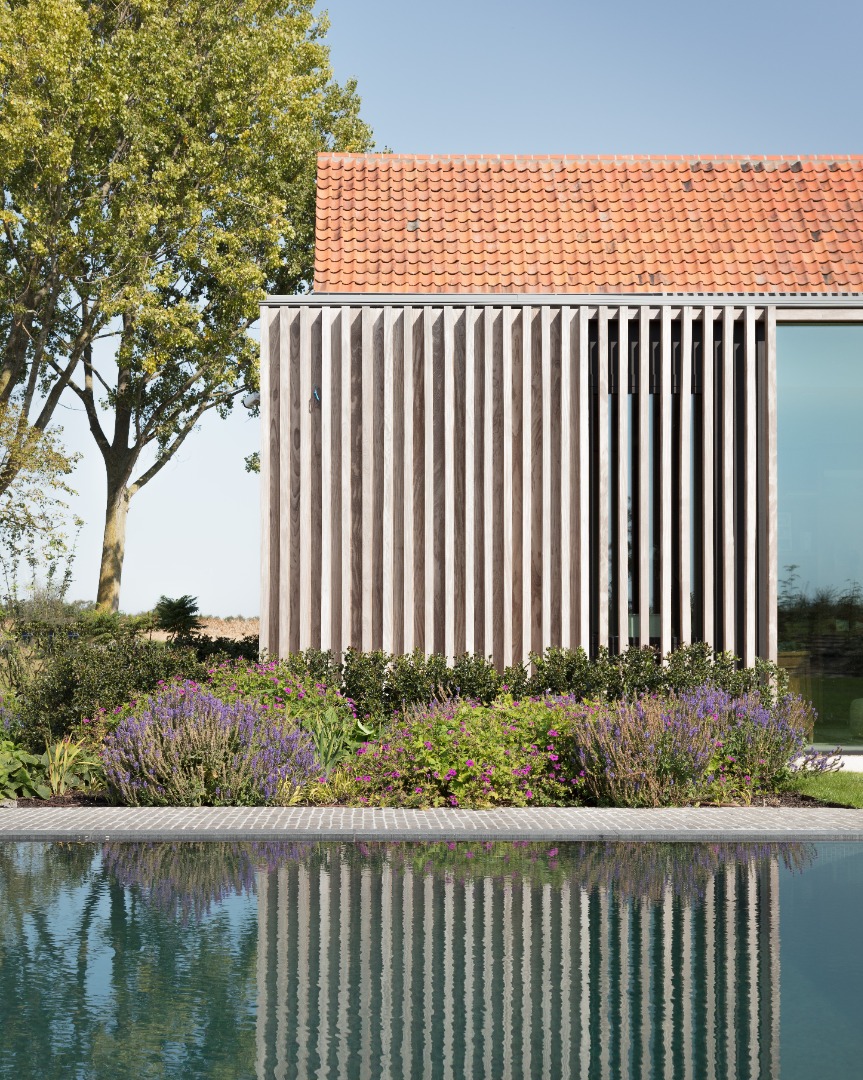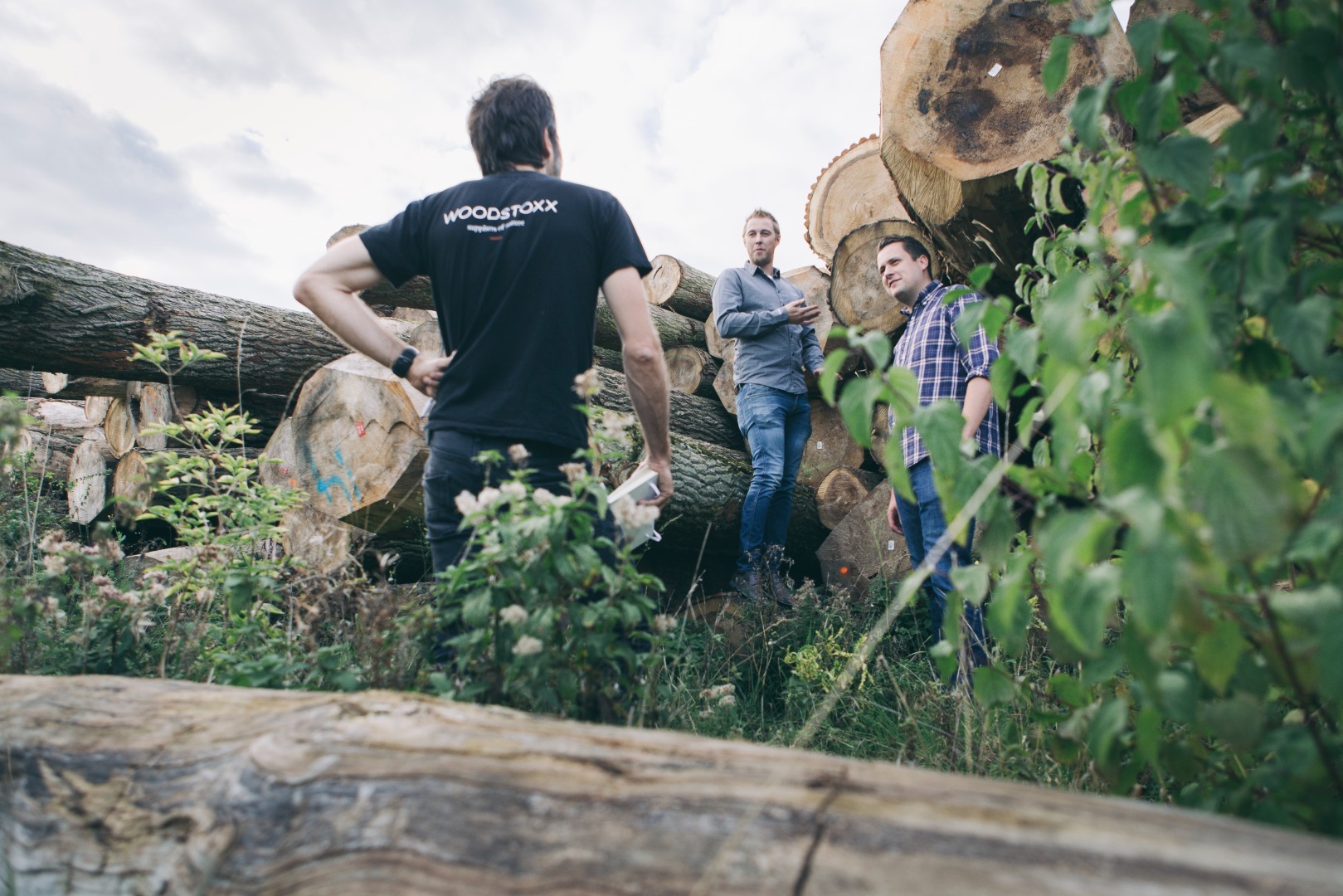 Respect for nature
Certified wood is a sustainable choice for building projects. But Fassade raises the stakes. Nowadays, tropical hardwood is the preferred hardwood for outdoor use. Unfortunately, more and more of these hardwood species are endangered as a result. That is exactly why we developed Fassade. Thanks to the Duricoat® process, Fassade offers a valid alternative to hardwood. Moreover, we chose two fast-growing tree species, which can be felled and replaced more easily, resulting in more carbon being absorbed from the air. Trees pull in more CO2 through their leaves in their growth phase. We hope that this paves the way for the use of softwood as a valid alternative for outdoor applications to help curb the demand for tropical hardwood.
Duricoat®: Double the durability
Do you think that wood won't hold up outdoors? We are happy to prove you wrong. Obviously you want your façade to look its best for as long as possible. To guarantee this, Woodstoxx developed Duricoat®, a new, patented preservation procedure that is applied to softer, thermally modified wood. The treatment process increases their resistance to scratches and other damage, ensuring they weather nicely and look good longer.
This includes water stains, uneven colouring, brittleness and fire resistance. The water stains and brittleness are countered by sealing the end face and with Duricoat®, resulting in an extremely scratch-resistant and water-resistant type of timber. To solve the issue of uneven discolouration, we worked with an architect's panel to develop ten different shades that are guaranteed to discolour evenly. Do you prefer a naturally – and evenly – weathered façade? This is also possible. Do you want to retain the brown or grey colour? No problem, as long as the façade is maintained correctly. Finally, we have also developed a wide range of fire-resistance solutions.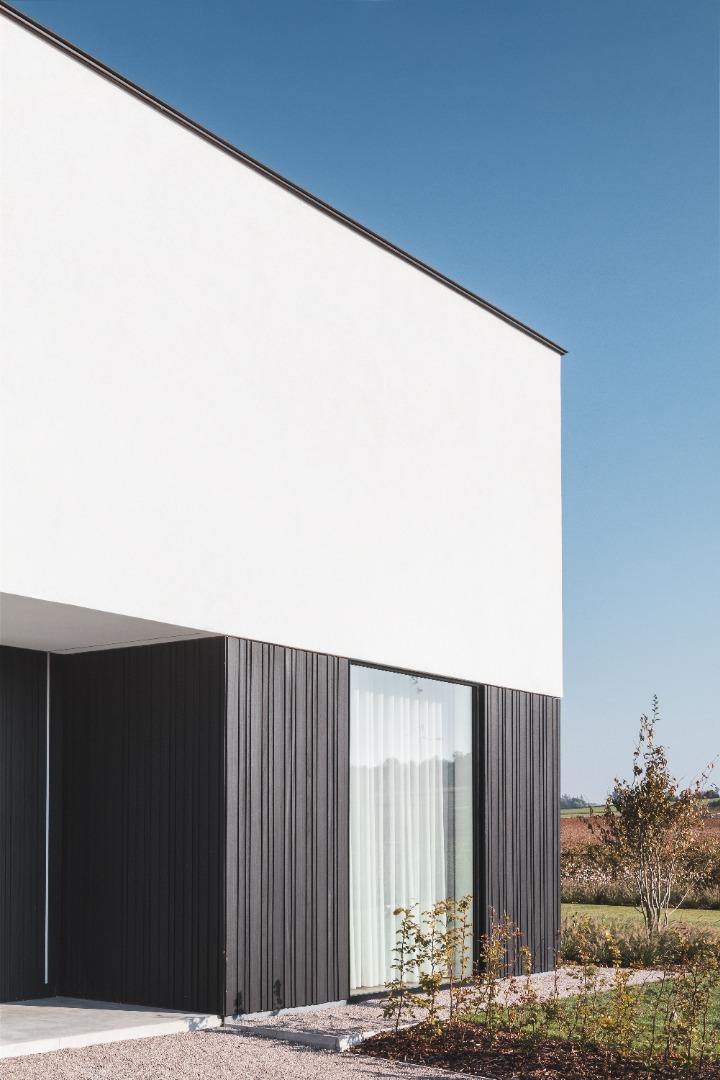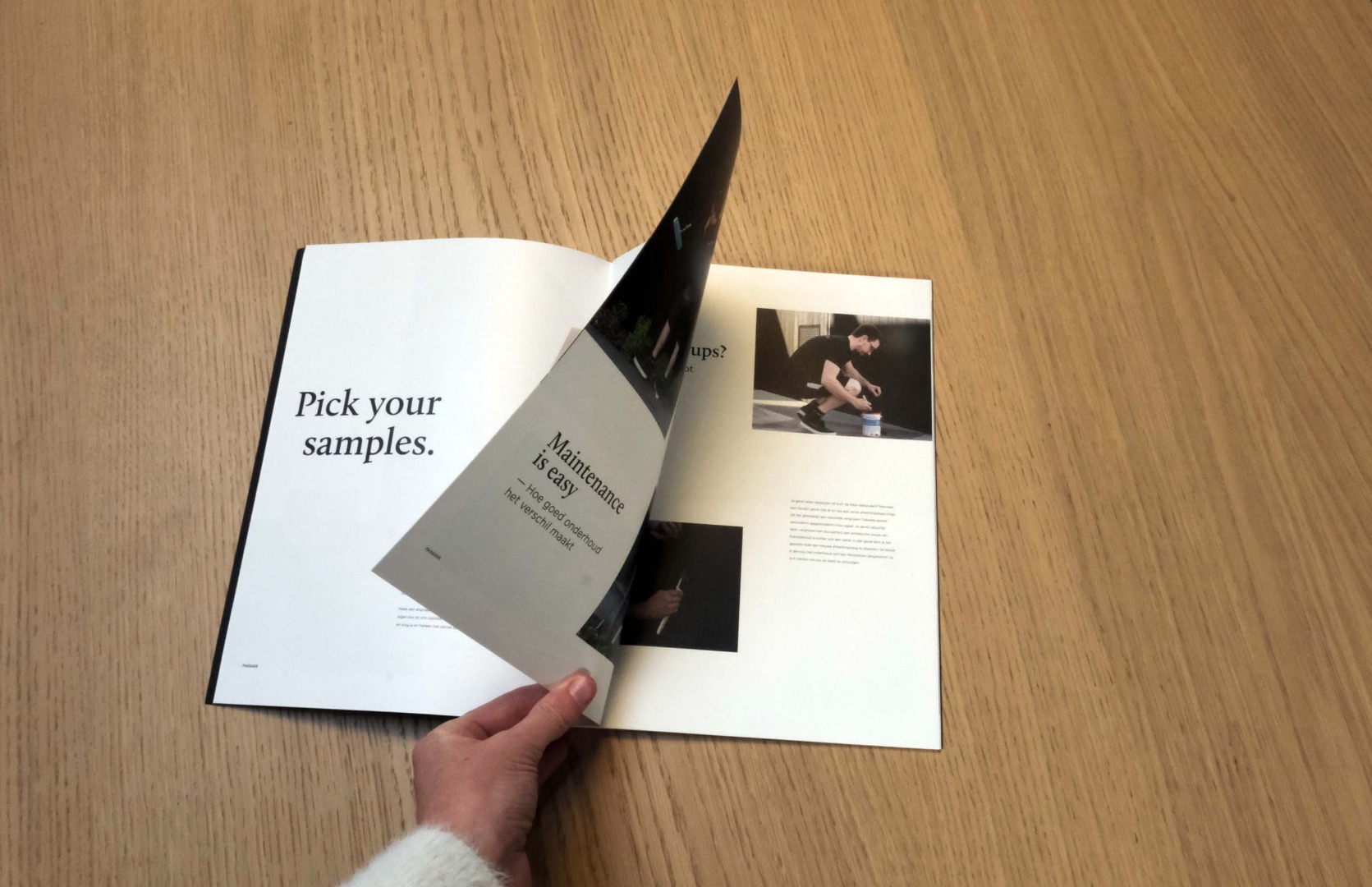 Fassade brochure
"Innovation is change that unlocks new value."
Download our Fassade brochure here to find out more about our brand new wooden facade cladding collection.