Multilayer Parquet Belgiqa Royal Fumé Foncé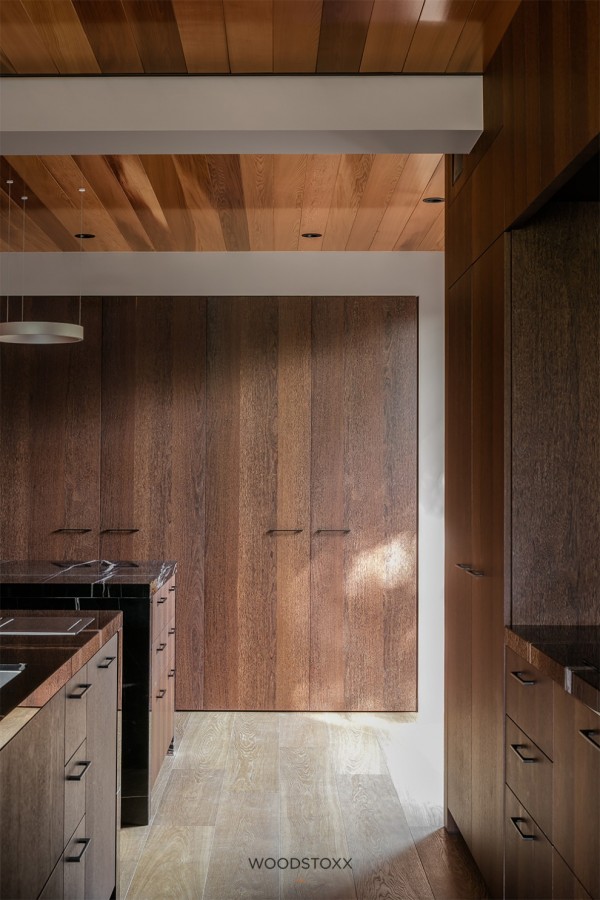 The interior design of this glamorous villa was created by interior architect André Vandamme and executed by Wbuild.
It's hard to ignore it here: wood comes to the fore in this interior. On the one hand through the veneer, on the other hand through the parquet and ceiling. Belgiqa Royal Fumé Foncé was chosen for the floor: a perfect match with the darker veneer.
Woodstoxx was also responsible for the installation of the ceiling in this house. Cedar wood in high gloss was chosen. The same material can also be found on the shower wall.
The white walls in the interior keep it all airy, while the purple carpet and the dark natural stone from Breccie add a unique touch. Without a doubt a unique interior!
Photographie: Cafeïne