Multilayer Parquet Belgiqa Artisan Marseille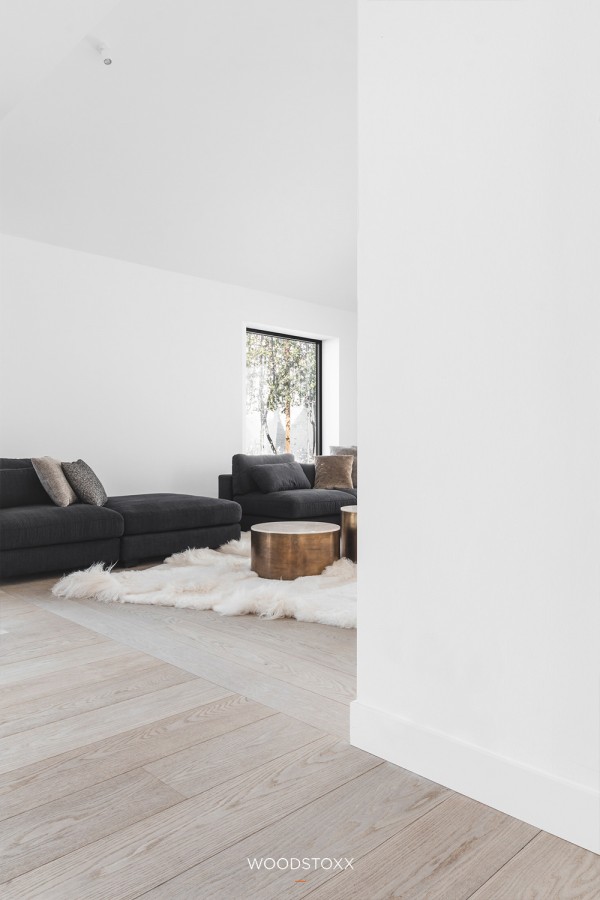 This authentic town house in the heart of the city was transformed into a stylish oasis of peace. The residents, two hard-working people with a busy life, can find some piece of mind here. This is what one calls 'coming home'. With the focus on a calm interior and harmonic unity, interior architect Marie Lecluyse got to work. "For the floors, we chose Artisan Marseille by Woodstoxx, a maintenance-friendly parquet with a natural look. The wide planks on the ground level do not have knots. For the upper floors, we chose a standard plank width and wood with knots. In this way, we create two separate vibes, with the same typical peace", explains the architect.
With the Pastellone of Odilon Creations seamless surfaces were created in the walls, floors and furniture. Subtle accents which bring uniformity in the interior. "To entirely tweak the residence to the taste of the owners, we chose for custom furniture by Nagel Interieur and seats by PR Living. The place to be for the residents to fully relax", concludes Lecluyse.