"Take your Kids to Work"-Day @Woodstoxx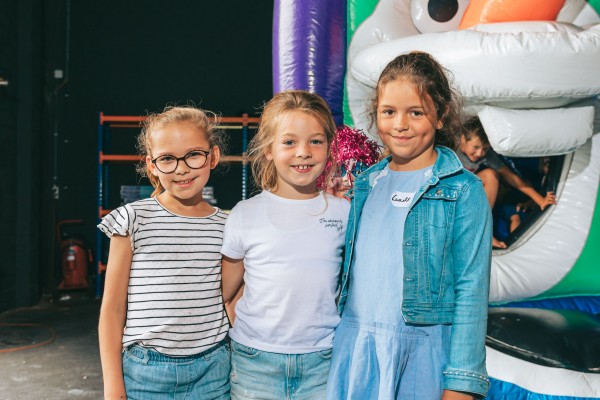 What if you didn't have to find a daycare for your little one? What if you didn't have to drop them off at grandma's and grandpa's or take them to the playground? Hardly possible when you have to work, is it? And yet it was possible for the second time on Thursday 12 August at Woodstoxx. On our "Take your Kids to Work-Day" the kids came to the office with mum or dad for a day full of fun.
With the help of enthusiastic volunteers who were happy to take care of the 28 children, the Woodstoxx kids spent a day at the company. Entertainment was provided to their heart's content, including a bouncy castle, make-up and a guided tour tailored to children's needs. In the afternoon they had a nice meal of fries together.
It was a hit. The parents were happy to have their children around and the children themselves were still happily talking about the fun day in the evening.
On to the next edition!
Photos: Bert Demasure