This was WOODSTOXX at Interior Kortrijk 2018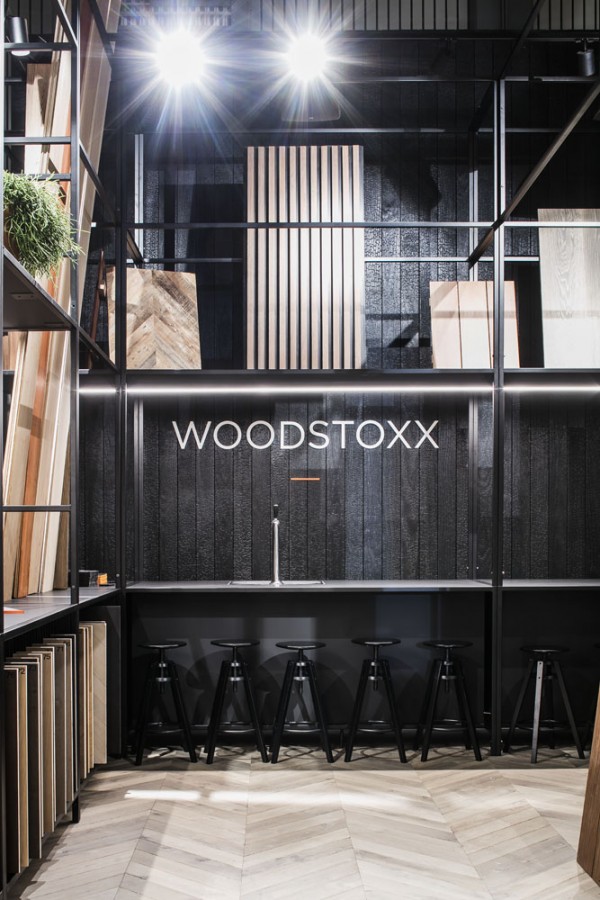 In the midst of the commotion of the busy fair, we – Suppliers Of Nature – welcomed our visitors at our booth to feel the Woodstoxx Experience.
We gathered an extensive collection of several wood species, profiles, selections of colours and finishes in our lofty Wood Library.
A dynamic library of individual wood panels which could be combined with other materials to create different moods. The XXL collection came with an eye-catcher and highlighted our focus on craftsmanship. The greenery of Frederiek Van Pamel emphasised the warmth and naturalness of our product.
We want to thank all the visitors to our booth and are convinced that we can further inspire you in our story.
Do not hesitate to pay us a visit in one of our experience centres in Gent and Menen, and let us think along on your project. Large or small, we think in terms of successful projects. And that is something that we are proud of.
In cooperation with
Woodstoxx team
Greenery | Frederiek Van Pamel Brugge
Photography | Cafeine Architecture photography