Our Clients
Woodstoxx, a company that used to be a stock vendor of parquet and laminate flooring for private individuals, has today become the Belgian quality player for the construction of various wooden applications. Our mission is simple and clear: we want to bring over the warmth of wood in an innovative way in every project, both for private individuals and for construction and renovation companies. For which kind of customers does Woodstoxx provide services? In this section we give you more details about our operations!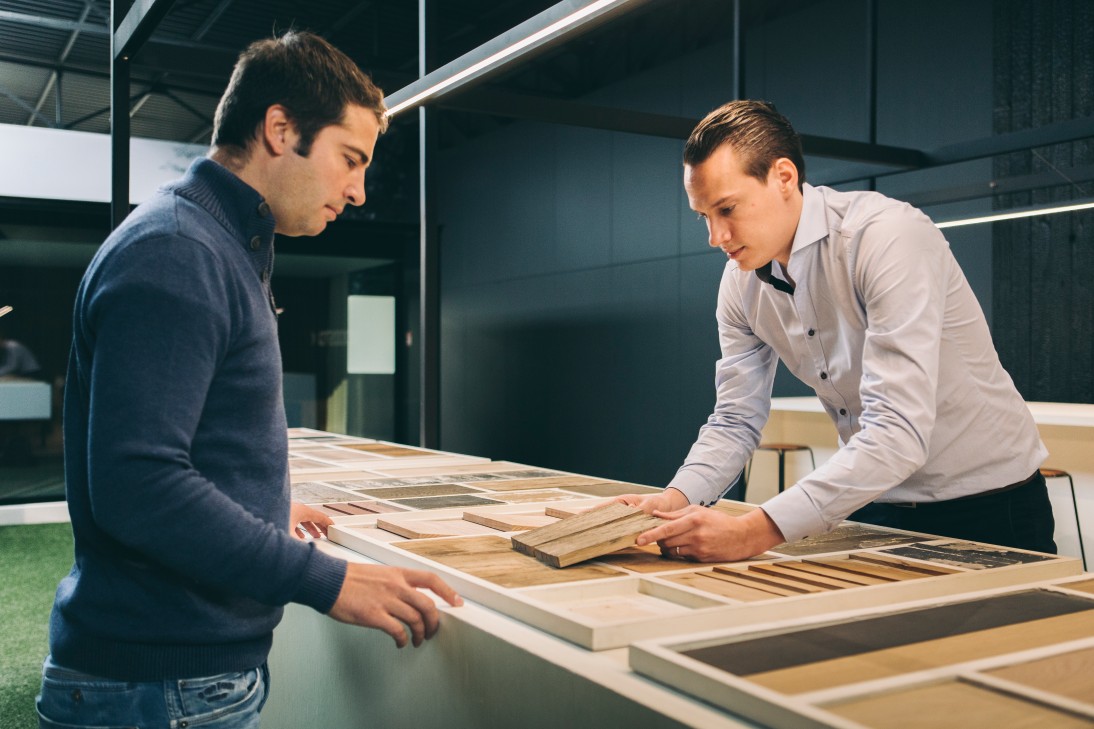 Private individuals

In our three showrooms in Menen, Ghent and Antwerp, we receive private clients on the one hand. We assist them in purchasing the right floor, terrace or facade. At Woodstoxx we have a class solution for your interior or exterior for every budget. Whether one chooses parquet or laminate, or tropical hard wood versus soft wood, we offer durable products at the best price. Our products can always be purchased per square meter or running meter with or without installation. If you want to install your terrace, facade or floor yourself, we also provide the necessary fixings and materials to ensure a flawless installation.
Architects

For some years now, we have been investing a great deal of effort in providing services to top architects. After all, we provide our partners with product samples and offer them graphic data to integrate into their design programmes. Of course, we also invite the architects' customers to a personal demonstration so that we can be sure that the end customer has chosen their favourite colour or type. We take care of the flawless installation in the building project.
In this way Woodstoxx facilitates the architects' work process. With our textures, they create 3D sketches that imitate reality perfectly, and they can rely on our services to do so identically. Woodstoxx has become a unique partner of Belgium's leading architects, taking the lead as an assembly company of timber applications for top projects in flat or housing construction.
Project developers & Contractors

In addition to new-build homes, Woodstoxx also focuses on the renovation market. Thanks to very close contacts with project developers and contractors, we provide a new floor, terrace or facade in homes that are in need of renovation.


Our goal, regardless of the type of customer, is to include wood in any type of project in an innovative way. We bring the warmth of wood into your home and ensure that your construction or renovation project is organised. Would you like to get in touch with one of our representatives? Would you like to book an appointment in our showroom? Then contact us now!