Various wood types in a beautiful flower shop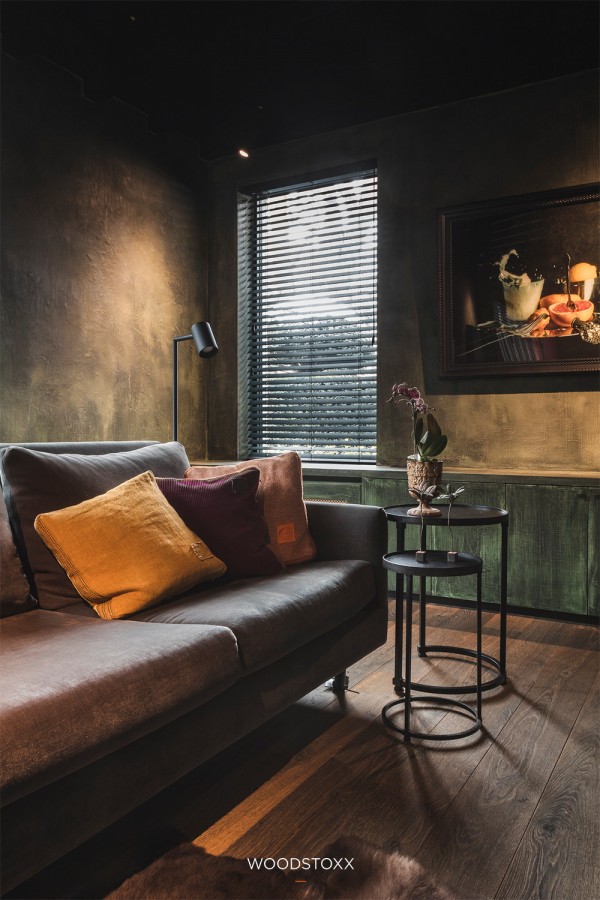 Moodmaker and florist Frederiek Van Pamel is an internationally renowned artist. He combines flowers, colours, textures and materials into absolute master pieces.
In the Ezelstraat, right in the heart of Bruges, the florist has transformed a stately building into a typical Parisian flower shop with an orangery, an office, a family residence and a B&B.
As soon as you step inside, you are completely touched. Van Pamel stimulates the senses and lifts the experience of each room to a higher level. He transforms each room into a space with its own character. He perfectly balances colours, textures and materials from all over the world with one another.
Woodstoxx was delighted to have the opportunity to contribute to this beautiful renovation. The existing solid wood parquet was thoroughly renovated, sanded and treated with a charcoal oil to give it its intense dark colour. Some planks had to be restored or replaced with new ones.
The fitness room is downright admirable. On the wall hangs an old piece of ceiling from a historic Indian castle, as a decoration. The caramel-coloured multilayer parquet received a 'Bronx' treatment and gives this space a warm glow that perfectly matches this oriental style.
On the upper floors, there is a custom-made parquet with a strongly aged look. The weathered Ceres floor of the Belgiqa Olympus collection has a unique appearance. Its fierce character undoubtedly fits this impressive interior.
Discover this beauty in the Ezelstraat in the centre of Bruges.